Board of Directors
Rosalind O'Neal, Founder and CEO
Shawneequa Callier
Shirley Phipps
Judith Tyler
Hon. Ernestine Washington
Joyce Samber, Emeritus

As Board Members of the African-American/Caribbean Education Association Inc we recognize the importance of making known to this entity, the community that we serve, and the general public, the ethical principles that guide the work of the Board of Directors. We adhere to Code of Ethics policy. The Code of Ethics is expressed in broad statements to guide ethical decision-making and provides a framework.
The Code of Ethics envelops governance for the following areas of concern.
1. Professional standards to administer and implement programs, endeavors, and projects
2. Pledges commitment, integrity, and performance of duties
3. Purports partnerships with stakeholders entrusted to the well-being of African-American and Caribbean children
4. Purports education, politics, and cultural advocacy for the enrichment of the community and our mission "to better the education of our children"

Rosalind O'Neal—is the Founder of the AACEAINC organization and serves as President and Chief Executive Officer. She is an affiliate of various organizations that advocate education empowerment and directs, "Moving Thoughts to Action", a forum for organizational capacity building. A proponent of education options, she works diligently with parent and education advocacy groups to achieve objectives. Actively working toward accomplishing successful outcomes, she has been privileged to interface and collaborate with various community entities to empower and to create policy. She has performed professional leadership as a Charter School Board Chair, community Education Chair to a State Senator of New York, and she was a premiere School Leadership Team Chair when New York City schools were mandated to be in compliance with the New York State Education Regulations Re-Authorization Act of 1998. Her "passion" for the betterment of the community has attracted favorable media, press, and community attention; and in her quest to make a difference, she has experienced the following defining moments: Running as a candidate for City Council in 2001; leading the way in successfully bringing the "U.S. Department of Education Smaller Learning Communities Grant" to Southeast Queens; and being nominated in 2004 for Governor George Pataki's, "New York State Martin L. King Jr. Humanitarian Award". She has appeared on television and radio talk shows, and as a panelist at various workshops and conferences. She is the recipient of public service awards from the Community, the US Congress, the New York City Council, and New York State Senate. She was the proud recipient of two outstanding awards from the National Association of Negro Business and Professional Women's Clubs, Inc. In 2008 she received their " Distinguished Education Leadership" award at the United Nations, presented by the International Division, an NGO of the UN; and their National "Sojourner Truth" award in 2011. She was also the recipient of the National Association of University Women (Queens Branch) Community Service Award. In addition to spearheading AACEAINC, she provides services as an education and business consultant and directs Moving Thoughts to Action. In October 2009, she was proud to be honored by her alma mater, Dowling College, receiving their "Top 40 in 40" award that recognized outstanding alumni in celebration of their 40th anniversary. Her organizational and leadership skills have steadfastly brought the AACEAINC organization into its 24th year of service with a bang, by implementing a new accomplishment for AACEAINC – its celebrated Speech and Debate Series. As Founder and CEO, her commitment to the AACEAINC mission is to ensure total quality management. Ms. O'Neal holds a Baccalaureate degree from Hunter College; a Master of the Arts degree from New York University; and a Master of Business Administration degree from Dowling College.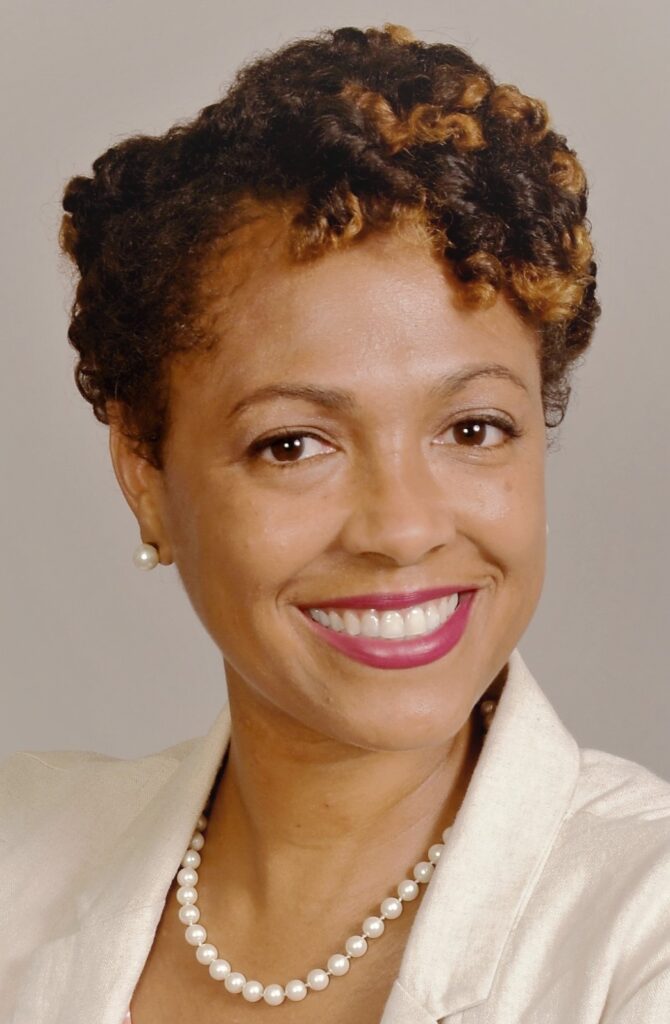 Shawneequa L. Callier- is an attorney in Bioethics and Health Law, presently working as an associate professor at George Washington University. Her practice, and biomedical research, includes analyzing federal, state, and international laws related to stem cell research and egg donor compensation, the ethical, legal and social issues in genetics, and advance directives. She is also the author of several articles germane to Health Law, Bioethics and Biotechnology. Her background extends to teaching medical ethics at Monash University, in Melbourne, Australia, interning at the World Health Organization in Geneva, Switzerland and the Nuffield Council on Bioethics in London, England. She was a part of the team advocating for human rights in Swaziland with the Georgetown University Law Center's "International Women's Human Rights Clinic". Committed to student and parent empowerment, she is an active volunteer working with at-risk high school students and a strong proponent of the Arts and Youth leadership. She is firmly committed to supporting the mission of the AACEAINC organization and plans to recruit an outstanding network of corporate stakeholders that will embellish the organization's efforts in strategic planning and capacitybuilding. Ms. Callier holds a Baccalaureate degree in Political Science with the academic honor, Certificate in Political Theory, from Princeton University; a Master of Arts degree in Bioethics with High Distinction from Monash University, Melbourne Victoria, Australia; and J.D. Law degree from Georgetown University.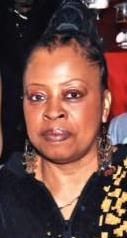 Shirley Phipps- is a retired Correction Officer extraordinaire. Prior to leaving the New York State Department of Correctional Services, she orchestrated the founding of the New York State Guardians Association of the New York State Corrections and Law Enforcement Officers, Inc. She presently serves as Public Relations Director to the organization, whose primary role is to provide service to the community. A woman of courage and integrity, she served for 16 years as a Labor Union Activist and achieved the prominence and honor to be elected to the Union's State-Wide Executive Board Council 82, which is the collective bargaining unit for New York State Security Services Employees. Ms. Phipps is a proactive community leader; a Licensed Real Estate Salesperson; a commissioned Notary Public/NYS Department of State; a Security Ministry Volunteer at the Greater Allen Cathedral Church; a member of various community based organizations; and former President/CEO of the National Women's Political Caucus-Queens. To be able to live in this society with dignity and respect, she believes "Education is Key". In her quest for excellence in education, her commitment to the AACEAINC mission is to advocate Justice for parents whose children attend public school –Such action can ensure children a quality education. Ms. Phipps is a graduate of the School of Industrial and Labor Relations, Cornell University.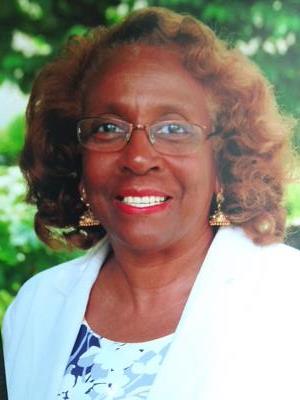 Judith Tyler- has served the New York City community, both in the public and private sector, for over thirty-five years. She is most known for her service as an education administrator within the New York City Department of Education and has enjoyed a powerfully long-standing reputation as an advocate of education. Her career has serviced students with special needs, in the capacity as a special education specialist. Her equally impressive credentials have serviced students as a math teacher and has extended beyond the classroom, in the capacity of Assistant Principal, Principal, Professional Development Specialist, College Board Trainer for the SAT Exam, Teacher Recruiter in Charter School Education, Talent Coach for the NYCDOE's Office of Teacher Effectiveness, and Director of the Bright Horizons Children's Center at Sloan Kettering Hospital. Moreover, Judith has had a compelling background working with district leaders, numerous elected officials and community leaders. She is exceedingly proud of the work she has performed earlier in her career, as well as that of the later years. To her credit: Being one of New York City's youngest day care directors at the Jamaica Family Day Care Center; serving as a member of the NYC Director's Alliance with the late, at that time, NYS Senator Major Robert Odell Owens securing high quality day care services and the effective prevention of removing kindergarten services; joining in the successful campaign to stop the Multiplex Theater planned for the Springfield Gardens community; and her ongoing collaboration as a member of the Alpha Kappa Alpha Sorority and member of the AACEAINC, where she has supported and participated in many youth-targeted community service initiatives—day care facilities, schools, colleges, hospitals and psychiatrics. Her mission with AACEAINC is to ensure parent empowerment-supporting the em and the significant resources that can enhance our children's successful outcomes and academic achievements. Judith Tyler holds a BS degree in Psychology from Virginia State University, a Masters degree in Special Education from Adelphi University and a Masters degree in Supervision and Administration from Bank Street College.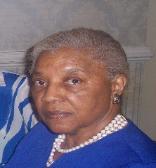 Hon. Ernestine Washington—in addition to the duties she performs for AACEAINC, she serves as the current chairperson of the Social Concern Community Development Corporation. She is an Officer on the board of the Top Ladies of Distinction, Queens Empire Chapter; and the St. Albans Human Resource Center Headstart. Ms. Washington is a retired Librarian who served the New York State Public Library System and the New York City Board of Education. However, she is known for the work she performed as an elected member of the Community School Board District 29, where she earned the title, Honorable. As a proactive community activist serving the Queens community, she was a past president of the Queens Women's Political Caucus. A woman of excellence, Ms. Washington has inspired to "Greatness" many leaders, organizations, and children! She attributes her warm and caring demeanor to her background, rooted in the rural Gullah village of the famous Sol Legare, James Island of the County of Charleston, South Carolina; a place where everyone was family and everyone practiced loving and caring for each other. The community applauds her caring and accomplishments in these involvements: Co -Founder of the Black Librarians Caucus of New York; Co-Founder of the Laurelton Theatre of Performing Arts; and membership in numerous community based organizations for the betterment of the community. She is the recipient of numerous honors and awards in recognition of community service; among them the U.S. Olympic Committee Award presented by Dr. Leroy T. Walker, President of the U.S. Olympic Committee 1996. The AACEAINC organization established the Library Science/English Language Arts Scholarship in her honor. She is committed to providing the organization with a state of the art Literacy Program as her contribution to the AACEAINC mission. Ms. Washington holds a BS degree in Education from South Carolina State College, Orangeburg, S.C.; and a Master of Science degree in Library Science from Columbia University.